Building a band!
Currently have bass, rhythm guitar, and fiddle on board.  Interested in joining?  Click Here!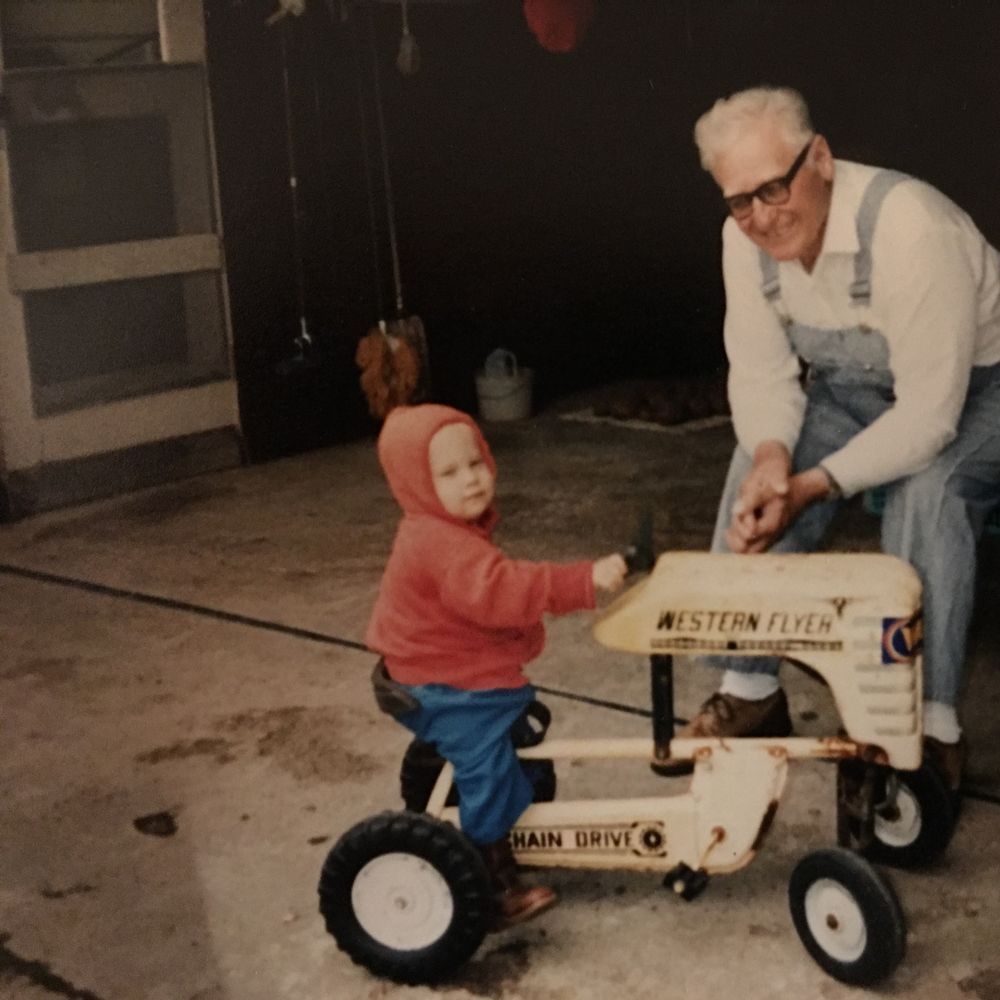 Introducing Benny Lee!
Benny Lee is a brand new nod to all the old roots greats. His music is laced with the nostalgic, timeless vibes of Prine, Denver, Cash, also holding some of the depth of Willie and the sass of both the Hanks. Born and raised in Bark River Michigan, his life on his family's farm laid the stones that paved the way for this amazing songwriter. There is not just a place for Benny's music currently in this demographic, but it seems his music would feed a hunger for the "new" old sounding music, that his writing perfectly captures. 
"Grandpa John" seems to have made the largest influence in Benny's writings and paths in life. During Benny's formative years, his grandparents were still an active country and western duet that sang old country, western, gospel, and polka music. His grandfather put a guitar in Benny's hands when he was 15, giving Ben his first lessons. Soon after, music became Benny's passion. Life went on, Benny fell in love, then got married. He and his wife, Angelique, raised two children, got careers, and eventually moved out to Washington state where both he and his wife's careers would blossom. But when you talk to Benny, his heart and soul will always remain tethered to his childhood home back in the north woods. 
Regular participation with Songwriters in Seattle, plus his newer ventures of working with a producer, have led him down the path to create his first full-length record. Several local artists and cats have joyfully participated in laying down the instruments on this hooky debut record, "Chickens are a Gateway Drug to Farming". With a radio promoter already on board the CD should come out in September 2022 or perhaps early winter that same year. In the past Benny has shared his story songs at venues such as the Oxford Saloon, The Lyon's Den Café, Ballard Brothers' Seafood and Bar, the Little Red Hen and more. However, the next time Benny takes the stage, he will be taking it with his brand new band. 
When Benny was asked about his songwriting influences, he rattled off all the same names that naturally come to mind when musing his debut record. His list of names was long and included the Hank's, Dwight Yoakam, Merle Haggard, and Cash. In high school he ordered a box set of Hank Williams tapes, perhaps not "cool" in his age group at the time, but country music was his favorite, with the farm and roots at his core. Benny also stated that Willie Nelson's music was the bridge between Grandpa John, and the artist he himself aspires to be today. When asked about John Prine, Benny mentioned that he had not begun listening to Prine until just 5 or 6 years ago, but that of course he loved all of Prine's music and stylings. This was a touch surprising, because his writing has such a beautiful vibe, similar to the musical pulses that Prine once played. 
Most of the tunes Benny writes are based on real life experiences he has had, which makes even the most tongue and cheek tunes completely relatable, and the deeper ones will leave you breathless, hungering for the next line. You will hear about family, orchards, truck drivers, and real family life, in many of his songs. You will also be drawn into the sinfully delicious lyrics of the up-tempo tunes telling of life's woes, laughter, tears, parties, and even epic failures. His music covers the gambit of life from bars to true love, broken hearts, and is laced with picturesque and poetic lines, and even hints of playful sarcasm. The tunes are so catchy you won't be able to keep your toes from tapping as you find yourself singing right along.  
There are some local Chicken groups looking forward to helping promote Benny's album when it is released. They intend to help promote his music video of the title track, "Chickens are a Gateway Drug To Farming". The music video is being filmed at a farm this coming spring, and will be released sometime in the fall off 2022. Stay Tuned!